Recent activity on Flatpak: video workshop and new bundles
Past days have been very flatpaky to me and productive enough for creating some new material.
A Flatpak getting started video tutorial
Joining my mates at HackLab Almería, who took the initiative of a set of video talks supporting the #YoMeQuedoEnCasa initiative fighting against the boredom COVID-19 confinement in Spain (thanks Víctor), I felt ready enough to give a talk about guerrilla Flatpak packaging using as examples my work on recent bundles:
Talk is in Spanish. If interested you can ask or comment at the HLA forum entry. The recording quality is not good enough: it's the first time I record a talk with the amazing OBS application. It's not a great work but it does the job.
JClic published at Flathub
I'm very happy to announce the JClic educative opensource application it's now published at Flathub! This is relevant because the Clic project has been developed for more than two decades, it's being used by teachers of all the world and has more than 2500 educative activities published.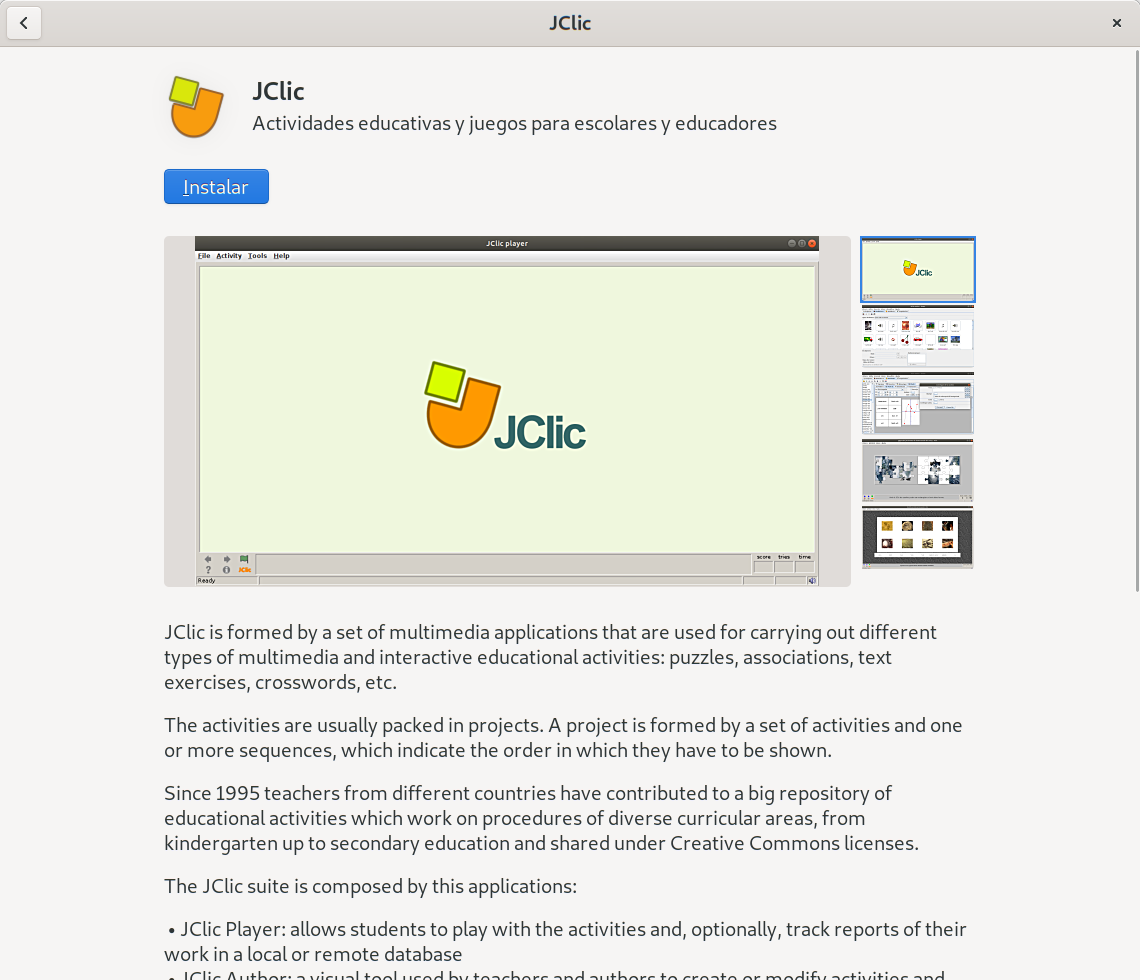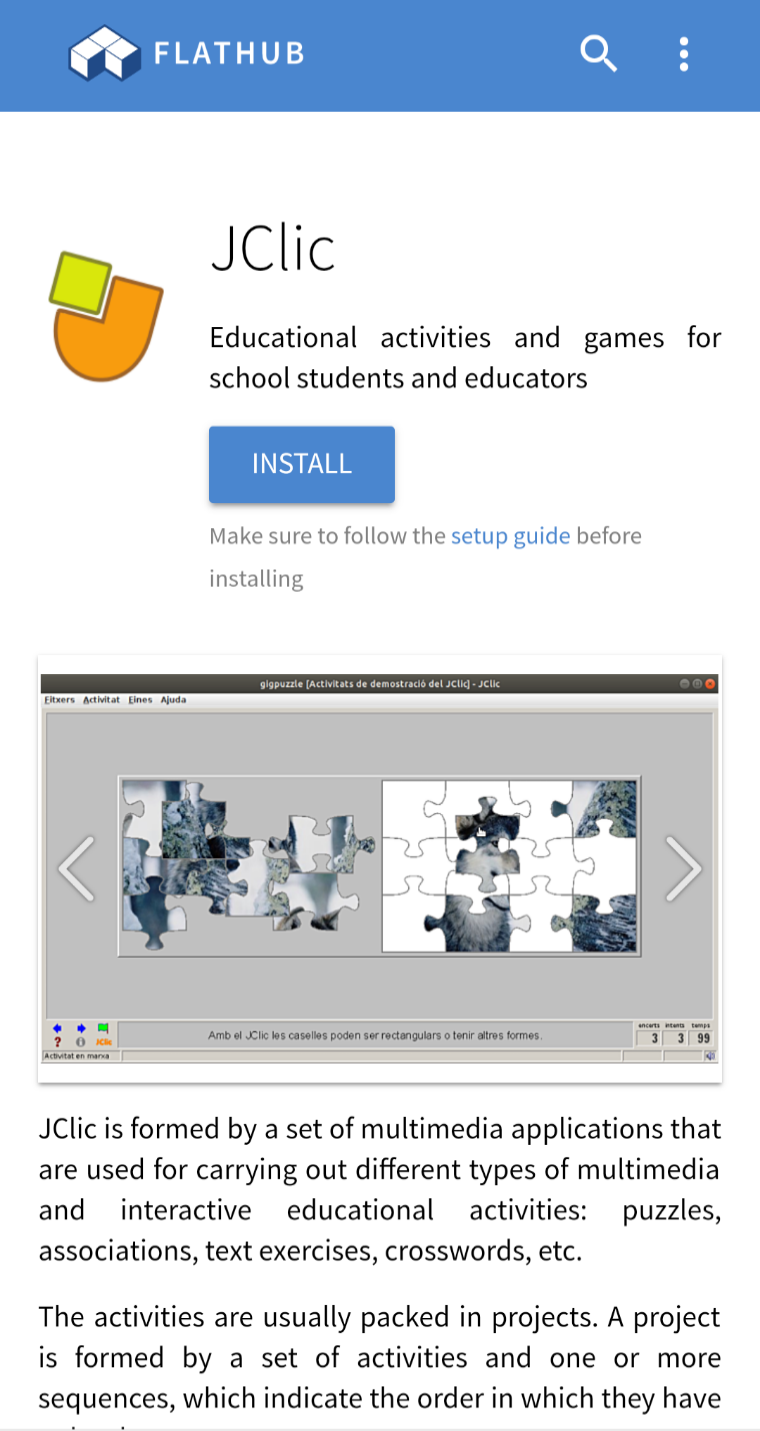 Other Flatpak bundles in the works
As I'm getting experience with Flatpak and java apps I'm preparing other ones I think they deserve to be really widespread:
Hope all of these will be published at Flathub at some moment.
Enjoy!